Just installed a really nice bit of kit, a notebook by Acer, the Aspire S3.  Brushed metal case, 13.3″ screen and it's so thin.
Dolby home theater sound.
Top of the range i7 CPU
120Gb Sold State Drive
Windows 8 64bit
4 Gb of ram
Everything it did was fast, and that is a mixture of SSD drive, the ample memory and the rapid i7 CPU.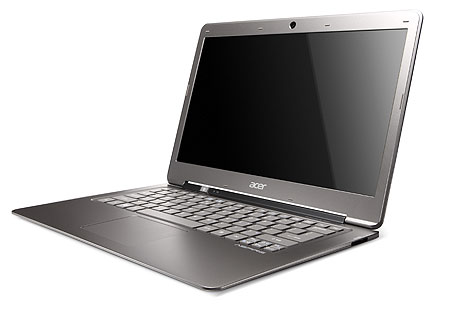 That's 3 fitted now, and every client loved the laptop, the look, touch and speed!
We also completely setup the iPhone, iPad with the iTunes on the laptop, so the client has photos, emails, music and apps on all their devices.  We also upgraded all the iPad software to the new version.