Bristol Computer Support can build, to your specification, servers or workstations. Rackmounted servers and workstations are expensive when bought from HP or IBM etc. BCS can build units for cost effective installations, but retain vital build quality and resilence.

Why not request Bristol Computer Support to build you a server. Here is a case study with some sample pricing. If you need a quote or some advice, please contact BCS. We are more than happy to discuss the job in hand.
2u Case
We recommend not going down to a 1u case - this is a specialist industry. A 2u case gives enough space to put in most components, but is still small enough to allow you to add more servers into your communications cabinet.

Processor
The CPU if choice is the Intel i7. The heat sinks are large - too large for this case, so you have to make sure that the fan fits the 2u case, or change it for another cooling fan setup.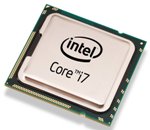 Cooling Fan
There have been some issues with fans not cooling the i7 enough, so choose carefully (or have us choose!). For the 2u case, we need a low profile fan that will cool the i7 and fit the case. For larger cases, size may not be the issue. Noise is key. If the server/workstation is based away from the general office, then cooling is key. If the cabinet is based in the single office, next to your staff, the noise can be very loud. Especially if more than one server is in the rack.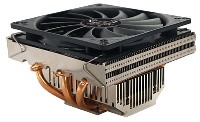 PSU - Power Supply Unit
Standard (early) ATX power units will not work. You will need ATX12V. The motherboard needs the normal 20/24 power connector for the motherboard. It will also need an additional 8 pin connector. This is used to power the i7 CPU.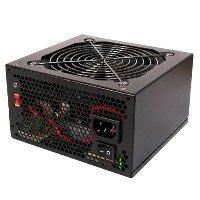 DDR3 Ram
Pay special attention to the ram. 6 slots are available and if cost effective fill them all with 2Gb DDR3 type memory. That will give you 12Gb and it can run in 3 Channel Mode. Make sure the ram is the same make, size and model. Mixing it will cause you problems that will be hard to work out later. Programs will crash, blue screens etc.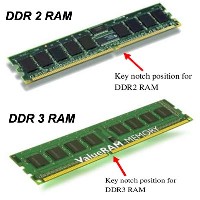 Why HP, IBM or Fujitsu.
You do pay for what you get. Rather than have your own built, paying the extra will gain you the following:
+ The total build has been on the workbench being thoroughly tested, for resilence and on various different different platforms and configurations.
+ You will have 3 year onsite warranty, in most cases, because the units are tested to run for this duration. Engineers will arrive onsite to fix most hardware issues during this period.
+ Special hardware, bespoke to the manufacturers, has been designed for your server. Most of this would have flooded to the low cost servers, but not all. Various lights on technology, or SNMP error traps, working with automated logging systems.
+ Many companies will carry spares and skills to fix your servers. Special custom builds, whilst supportable, will not have the resouce of engineers HP or IBM could call upon.
BCS supply manufactured servers, such as HP, IBM, Fujitsu etc. We also off bespoke built servers that will be supported by us.