Playing DIVX files on your PSP
The Sony PSP has got an excellent screen and sound, and yet it will not play DIVX files. These are files ending in ".avi". There is no way yet of playing DIVX files on the PSP, but there is an easy way of converting them.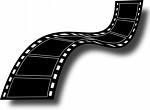 NB. Buy a good memory card for your Sony PSP - 16Gb is now quite low cost. That is enough for 20 films, some photos and some music.

1. Using your PC, download a program that will allow you to convert divx format to psp format. For example you can use "Aimersoft PSP Video Converter" or "PSPVideo9". My Favourite is Digital Media Convertor.

2. Spend sometime converting your favourite films and store them in a PSP folder somewhere on your hard drive. You will need to keep both your MP4 and your DIVX files. Your DIVX files will be better quality.

3. Copy the newly converted PSP films to your PSP. You can copy them to PSP using your mini usb lead, or directly onto the memory card.
4. Make sure you make the special folders on the memory card and put the mp4 video files into the appropriate location.

On the root of your memory card, create a folder MP_ROOT. Under that folder create another called 100MNV01. Copy your music to X:\MP_Root\100MNV01. That way your menu will be able to play the movies.