There is a small hole at the top of the iPhone. Take a paperclip and straighten the click out by bending it. Gently push the clip into the hole and the Sim Card tray will pop out. You will see the "corner" indicating the position the Sim should go into the tray. Gently push the tray back in where it came from.

Note the small hole above.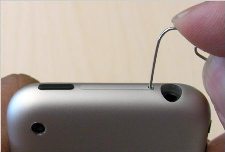 A paperclip will open the sim tray and not damage the phone.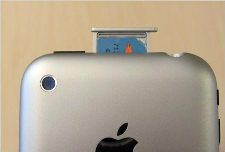 You can then pull the tray free of the iPhone.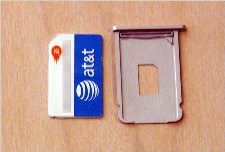 The sim fits in one way only.