Advertising Gift Consultancy...
Matt Clark of Bristol Computer Support (@bristolcomputer) has for many years helped me greatly by sorting out my computer problems both speedily and cost effectivley.
Knowing I was not good at doing regular backups he recommended a cloud based backup program which now backs up my computer everyday (every time I change a file) without me having to do anything. So now he has banished my fear of the consequences of not having everything backed up.
David Faulkner
Advertising Gift Constultancy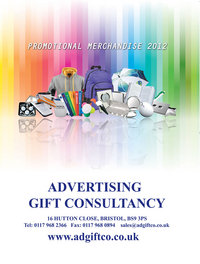 Satsuma Media...
"New Windows 7 and Office 2010 - happy customer. For not alot of money, BCS have changed my slow, old HP laptop for a sleek, matt black Sony Vaio VPCEB2L9E. The unit is fast, looks great, and has the new Windows 7 Pro and the brand new Office 2010 Home and Business. All my data and settings were moved over for me, printers installed and server connected. BCS were back when I had a few teething issues for no charge. Great attention to detail and a professional approach. "
Chestnuts Dental Practice
"BCS look after our systems here at the dental practice. As well as the standard office systems, printers and email, BCS also look after dentist spedific hardware and software. The BCS engineers have maintained X-Ray PCs and scanners, cameras, client databases and reception systems. We would recommend them to anyone."
Child and Sulzmann
"Excellent Support. We have a good sized architectural practice, based in central Bristol, BS8. For some reason our system was slow and not working. BCS were called out, and arrived within the hour. They located the fault with the NAS unit and resolved the problem quickly, and were very cost effective. I would refer them to any business needing decent IT support"
Home User, Bristol
"Expert Support - recommended. The engineer visited withan an hour of being called. I thought it was a complete reinstall - but in no time at all my PC was working, the Internet Browser was working, and all my files were intact. The engineer informed me my antivirus was out of date, and he installed a free one. he supplied me with a small robust backup hard drive, and copied all my photos, favourite links, documents and email onto the drive, whilst showing my how to do it myself. No callout fee was charged, just the time spent. Courteous and professional"
Chiron Centre
"The main PC in the reception of my business, the Chiron Centre, failed. The engineer arrived, backup up all my data and Outlook information. BCS had a Windows 7 PC in stock, and within a couple of hours, we were back working. Our printer was working, Outlook was back and we could continue to operate. Thoroughly happy with the service and support, would recommend to other local small businesses. Chiron Centre, Westbury-on-Trym, Bristol.